Product Description
Intriducing our popular double monk but this time made using our luxurious & precious Brown genuine crocodile leather! Our production of crocodile shoes is very limited.

Shoes made with this beautiful leather are made to last & get more confortable over the time. Shoes with this precious leather will develope a deep patina over the time, that will add its very own special character.

For the production of our Crocodile shoes & boots, weve introduced the famous Joh Rendenbach leather soles, German made by a family tannery that is spezialized in producing pit tanned Oak bark leather soles folowing a 6 month process, the result is a lightweight, waterproof and extremely abrasion resistant, tough yet flexible & very comfortable to wear leather sole. We even use French calf for the lining & 100% thick veg-tan leather heel counters! To get an even better, more comfortable & long lasting shoe.

Our shoes & boots are Goodyear Welted following traditional techniques by skillful artisans. This monks are made to last and to just get better looking & more confortable over the time. As all our shoes, this monk is fully calf leather lined & made using full grain vegetable tanned leather insoles

Goodyear welted on our contemporary ELTON last, that is perfectly balanced for the double monk style. Finished with our newly introduced JR leather sole for an added durability, confort & beathability, as the rest of our leather soled shoes featuring a convenient close channel sole stitching.

A pair that for sure will make you stand out!
Specification
Construction
Goodyear welted
Upper leather
Crocodile
Last
Elton
Uk fitting
E (medium)
Sole
Jr leather
Lining
Du puy veg tan calf
Insole
Vegetable tanned leather
Elton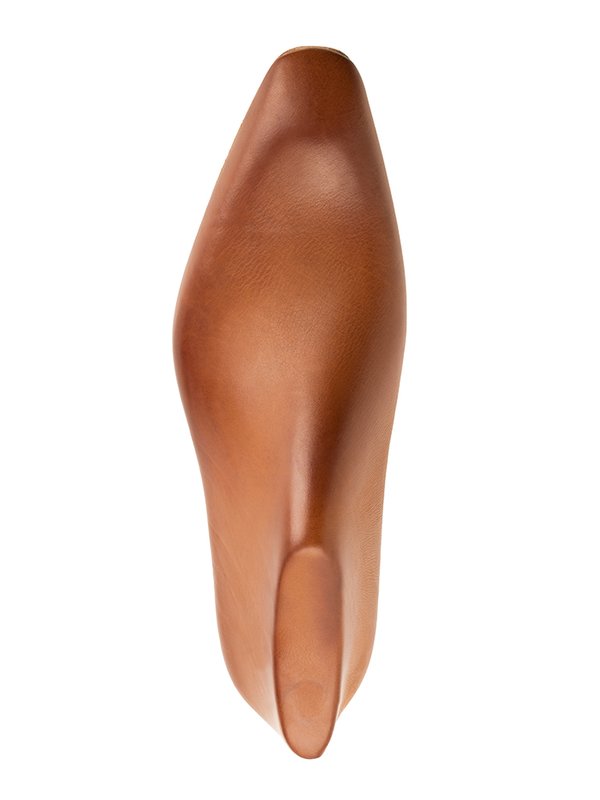 The Elton last is our soft square toed last, a UK E (medium) fit, a slightly narrow heel, and a mid to high instep. The soft chiseled squared toe gives the Elton last a sleek and modern look, while the UK E (medium) fit ensures a comfortable and secure fit. The slightly narrow heel provides an adjusted fit in the back & the mid to high instep ensures a proper fit for those with a higher arch. One of our dressier lasts used on Oxfords & monkstraps.
Note: All Meermin Shoes are UK Sized. Take 1 full size down from your US size.
Elton Last Measurements:
| | | | | |
| --- | --- | --- | --- | --- |
| UK Size | Insole Length | Insole Width | Ball Girth | Foot Length |
| | | | | |
| | | | | |
| | | | | |
| | | | | |
| | | | | |
| | | | | |
| | | | | |
| | | | | |
| | | | | |
| | | | | |
| | | | | |
| | | | | |
| | | | | |
| | | | | |
| | | | | |
| | | | | |
| | | | | |
| | | | | |
| | | | | |
| | | | | |
---
Size Guide Men
Please note that all our shoes & boots are UK sized. Below you'll find the men's specific size chart:
---
Can I use my sneaker's size as a reference?
Goodyear Welted shoes & sneakers are made & fit quite differently. Sneaker fit is quite forgiving, whereas in a Goodyear Welted pair of shoes you'd like to have a close and adjusted feel in order to have the best and most comfortable fit.
Said that, better to compare with another pair of Goodyear Welted or dress shoes you have or have tried before.
What do you recommend if I am in between sizes?
If you're in between sizes, size up. Too tight shoes will end up resulting uncomfortable or not wearable.
Do your lasts fit all the same?
No they don't. Said that, most of our lasts are UK E width (medium/regular fit) and you most likely will be wearing the same size across many of them.
We recommend checking our Lasts page for a more detailed description of each of the lasts we currently have in production.
I wear a special size, can you produce a pair for me?
Sure! Most of our ready to wear production goes from size 6UK to 12UK, but if you happen to wear a smaller or larger size, we can definitely help & specially make any pair from our collection for you. Please do contact our CX Team, we'll be delighted to assist you.
I wear orthotics—Can I remove the insoles?
The answer is no, but there are a few exceptions. The leather insole is a structural part of our shoes/boots, is where the Welt & uppers are stitched through the welting process, and so it cannot be removed.
Said that, there is one exception, which is our Ultraflex System construction, which aside from the structural leather insole also comes with an additional memory foam insole on top of it. This memory foam insole can be removed easily.
---