Extended
The Workboot
in Shell Cordovan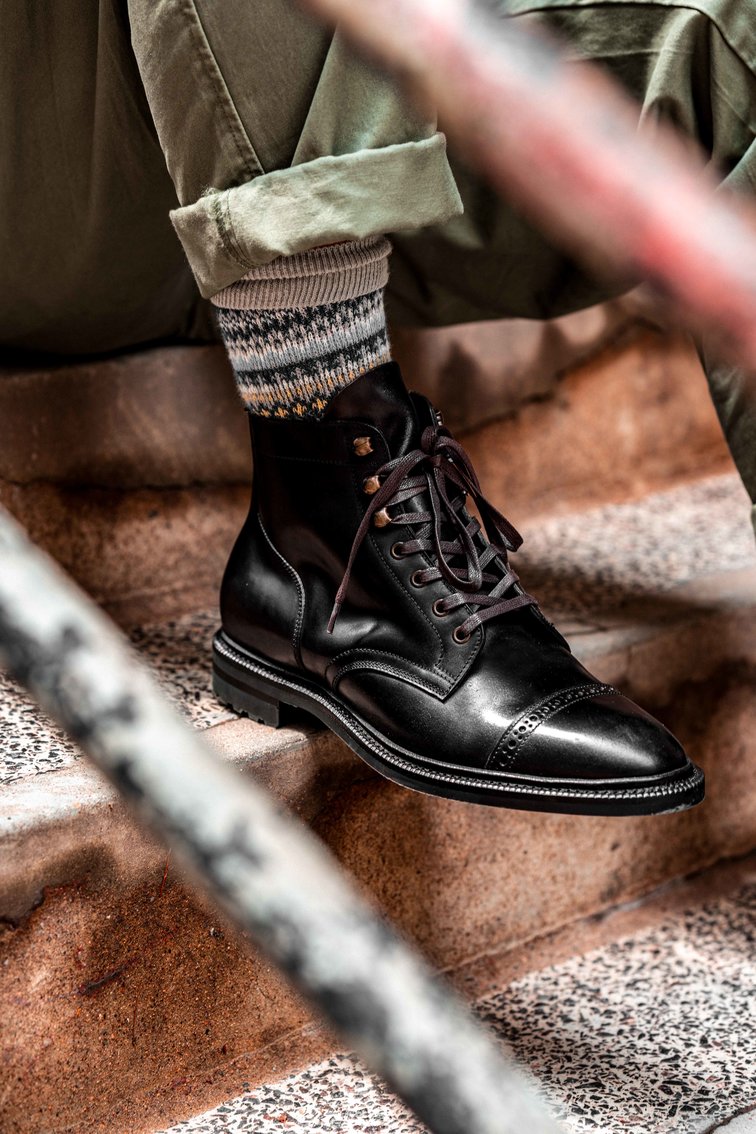 Meet our newest addition to our ever expanding boot range. A boot completely made from scratch including the last—Negon—and build specs; focused on fit, comfort & performance.
Exclusively made using our very own Shell Cordovan to be enjoyed for the years to come.
Available via Pre-order — Extended through 08/10
BUILD CROSS SECTION
Discover the details of our new build dedicated to the Negon last. This build has been developed focusing on fit, comfort & performance. Goodyear Welted on the new Negon last & made using our customer favorite Flex Goodyear Welt construction, combining all the advantages of the Goodyear Welt construction while minimizing the break in.
Negon last features a flatter & wider forefoot while retaining the adjusted fit in the back. The new veg-tan stiffeners play a crucial role on the fit & support of this new last, adapting to the wearer's foot over the time, as well as the insoles. The soft leather toe puffs contribute to a more relaxed look and softer feel when worn.
For this first run, we've selected a range of thick leathers from world renowned tanneries that will rapidly break in, adapting to your walking pattern & foot shape beautifully.
All the quality components used & the well thought of design result in a truly robust boot which is as comfortable & supportive as it gets.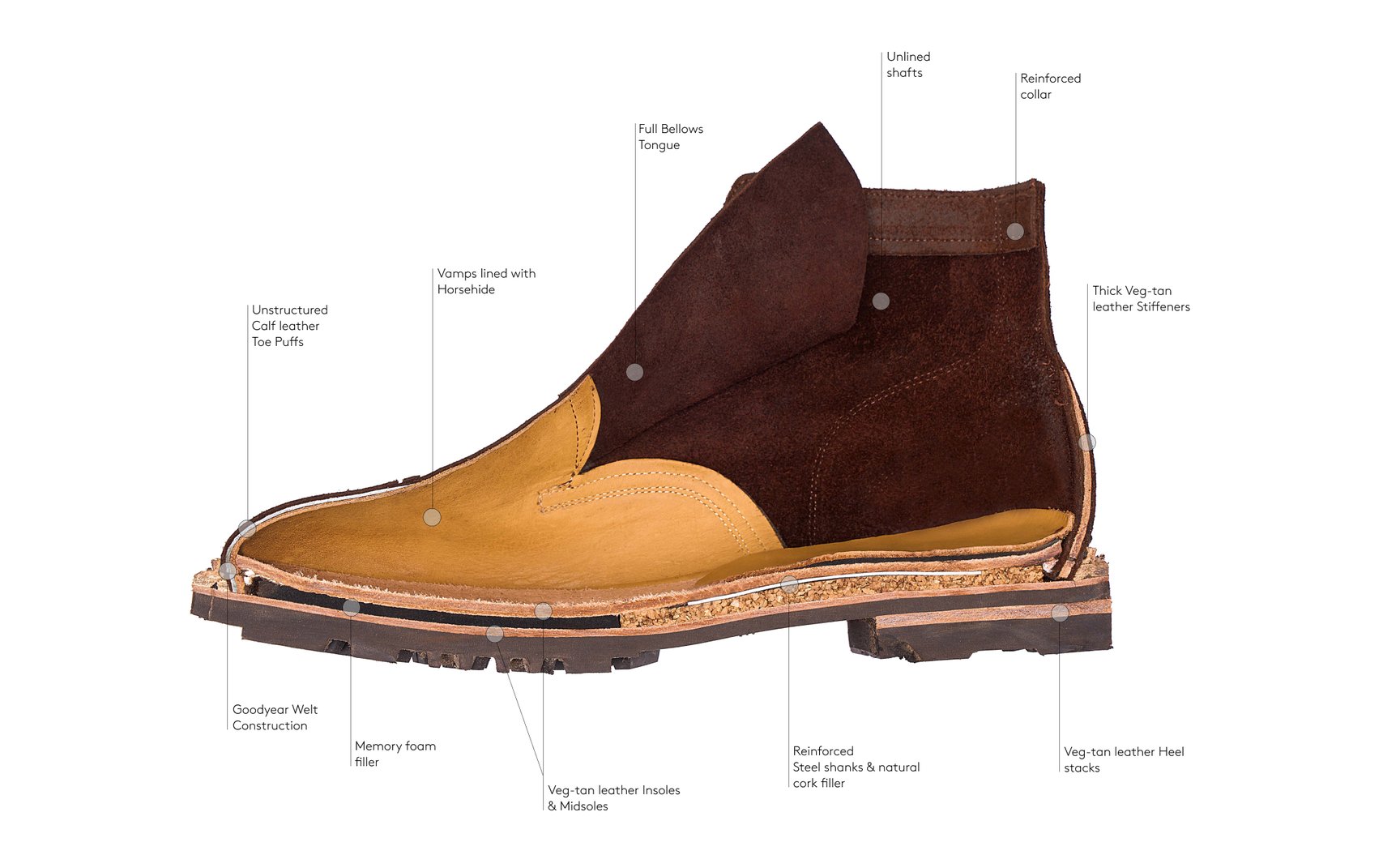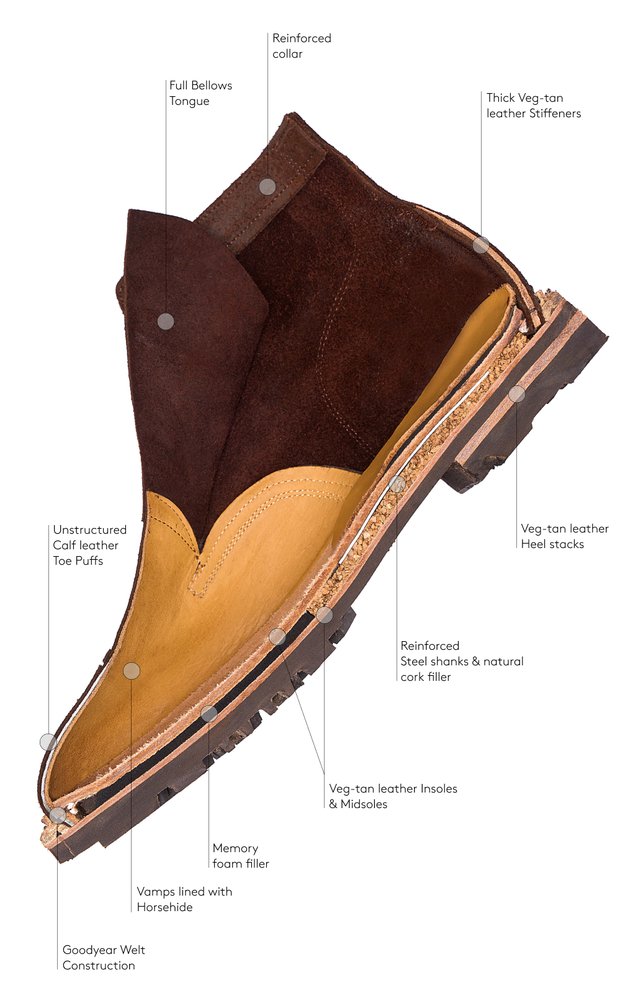 SPECIFICATIONS
All new build: from upper construction, to components.
Welted on the all new NEGON last
Fully unlined shafts & horsehide calf lined vamps.
Thick Vegetable tanned leather stiffeners.
Unstructured toe puffs in calf leather.
Bellows tongue.
Reinforced collars.
Brass hardware.
Flex Goodyear Welted.
Vegetable tanned leather midsoles.
Vegetable tanned leather insoles.
Vegetable tanned leather heel stacks.
Steel shanks.
Natural cork + memory foam filler.
Veg-tan leather storm welts.
Spare pair of flat waxed laces included.
SHOP NOW